Antiperspirant deodorant bottle
Views: 323 Author: Site Editor Publish Time: 2023-04-20 Origin: Site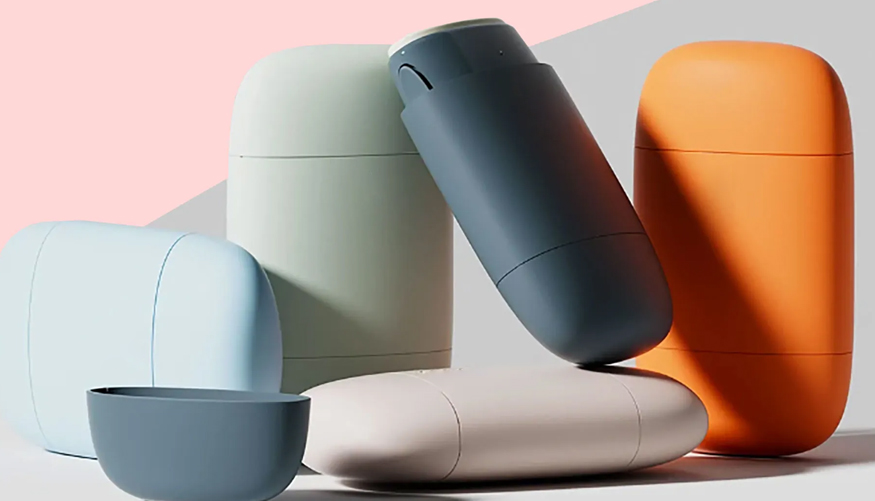 At BEYAQI, we are committed to providing our customers with the highest quality antiperspirant deodorant bottles that not only function effectively but also look great on any bathroom shelf or in any gym bag. Our team of industrial design experts is dedicated to creating unique and innovative packaging solutions that meet the evolving needs of the personal care industry.
We understand that our customers are looking for more than just a basic container for their antiperspirant deodorant. That's why we offer a range of design options, from sleek and modern to fun and playful, to suit every brand and target audience. Our team has a wealth of experience in designing packaging for personal care products, and we know what works best to capture the attention of consumers.
Our antiperspirant deodorant bottles are manufactured with precision and care, using only the highest quality materials. We have over 600 injection molding machines at our disposal, allowing us to produce high volumes of products quickly and efficiently without sacrificing quality. With a single-day production capacity of over 4 million pieces, we are equipped to handle orders of any size.
Our commitment to innovation extends beyond just design and manufacturing. We are dedicated to creating sustainable and environmentally friendly packaging solutions that minimize our impact on the planet. In fact, product innovation in response to market demand and research and development of environmentally friendly and sustainable products are our lifelong goals. We provide 100% environmentally friendly packaging solutions, and our PCR Serie (Post-Consumer Recycled) and Single Material Packaging options are just a few examples of our commitment to sustainability.
At BEYAQI, we are proud of our track record of innovation and excellence. We have over 300 design patents and counting, and our team of 60 industrial designer product experts is constantly pushing the envelope when it comes to packaging solutions. We have helped thousands of customers turn their ideas into reality, and we have accumulated rich experience in innovation over the past 15 years.
Our website, www.beyaqipackaging.com, offers a vast array of antiperspirant deodorant bottle options, as well as a range of other personal care packaging solutions. With more than 2000 kinds of standing stocks and fast sample service, we are confident that we can meet the needs of any customer, no matter how unique or specific their requirements may be.
Choosing BEYAQI as your manufacturing partner means gaining access to decades of research and development in the field of manufacturing development. Our founder, an industrial designer himself, has always believed that research and development is the driving force behind enterprise development. That's why we have set aside 10% of our annual output value to invest in research and development, ensuring that we stay at the forefront of innovation and maintain our position as a leader in the packaging industry.
In conclusion, if you're looking for a reliable partner to create high-quality antiperspirant deodorant bottles, look no further than BEYAQI. We offer a range of design options, use only the highest quality materials, and are committed to sustainability and innovation. With our expertise and experience, we can help you turn your vision into reality and ensure your products stand out on any store shelf.