Thank You for Your Support - Recap of CHINA BEAUTY EXPO 2023
Views: 346 Author: Site Editor Publish Time: 2023-05-23 Origin: Site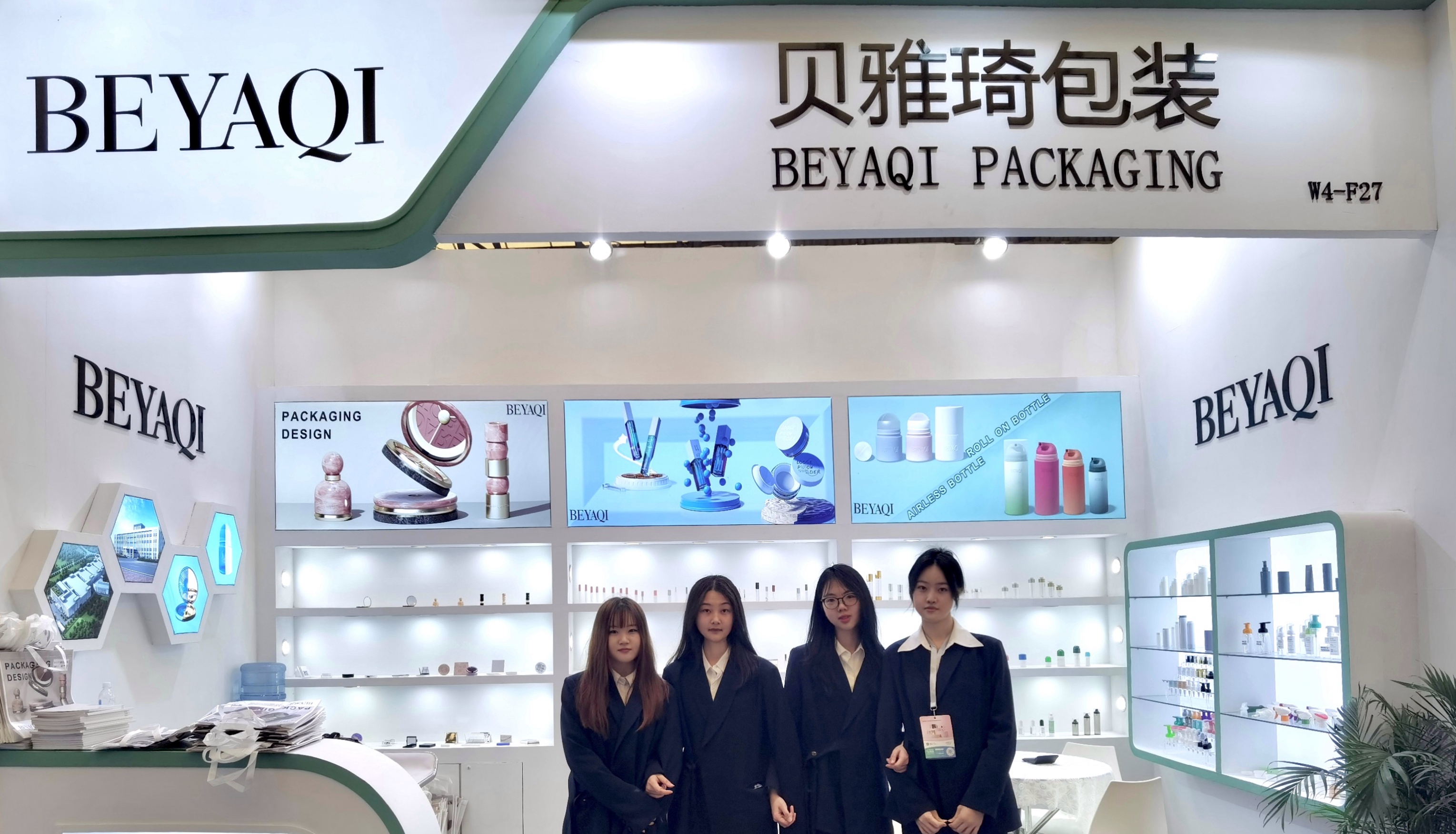 Dear Valued Customers and Partners,
We would like to express our sincerest gratitude for your visit and support at CHINA BEAUTY EXPO 2023 in Shanghai, China. It was an incredible experience connecting with industry professionals like yourself and showcasing our flagship products and services that truly set us apart.
At BEYAQI, we pride ourselves on our commitment to excellence in packaging solutions. Throughout the exhibition, we had the pleasure of engaging in meaningful conversations with many of you, discussing your unique packaging requirements, and providing personalized solutions that address your specific needs.
Our flagship products, including the highly sought-after Roll On Bottle, Airless Bottle, PCR Packaging, and Makeup Packaging, garnered significant attention from attendees. These products embody our dedication to quality, functionality, and innovation. Designed to enhance user experience and preserve the integrity of your cosmetic formulations, they are the epitome of our commitment to excellence.
In addition to our exceptional product range, our Packaging Design & Customized Mold Service received tremendous appreciation. We understand that each brand has its own identity and vision, and our talented design team worked closely with you to create packaging solutions that align with your brand values and aesthetics. It was inspiring to witness the enthusiasm and creativity during our collaborative design sessions.
Moreover, we were thrilled to introduce our cutting-edge PCR (Post-Consumer Recycled) Packaging, which exemplifies our dedication to sustainability. By utilizing recycled materials, we contribute to the circular economy and help reduce the environmental impact of packaging waste. We are proud to be at the forefront of this important movement and are delighted to see the increasing interest and adoption of sustainable packaging solutions within the industry.
Throughout the exhibition, our team was fully committed to providing exceptional customer service and support. We valued every interaction with you, our esteemed customers, and appreciated the opportunity to address your inquiries, share industry insights, and discuss future collaborations. Your feedback and suggestions serve as our motivation to continuously improve and exceed your expectations.
As we move forward, we want to assure you that our commitment to your success remains unwavering. Our dedicated team is ready to support you with packaging design, customization, and mold services that perfectly align with your brand identity and market demands. We understand that packaging plays a vital role in capturing consumer attention and enhancing brand perception, and we are honored to be your trusted partner in this journey.
Once again, we extend our deepest gratitude for your presence at CHINA BEAUTY EXPO 2023. Your continued support and trust in BEYAQI are instrumental in our growth and success. If you have any further inquiries or would like to explore our products and services in more detail, please feel free to reach out to our team. We are eager to assist you and help bring your packaging visions to life.
Thank you for being an invaluable part of our BEYAQI family. Together, let's continue to push the boundaries of packaging innovation, sustainability, and brand excellence.
With warm regards,
BEYAQI