BEYAQI's Successful Participation at COSMOPROF BOLOGNA 2023
Views: 246 Author: Site Editor Publish Time: 2023-05-23 Origin: Site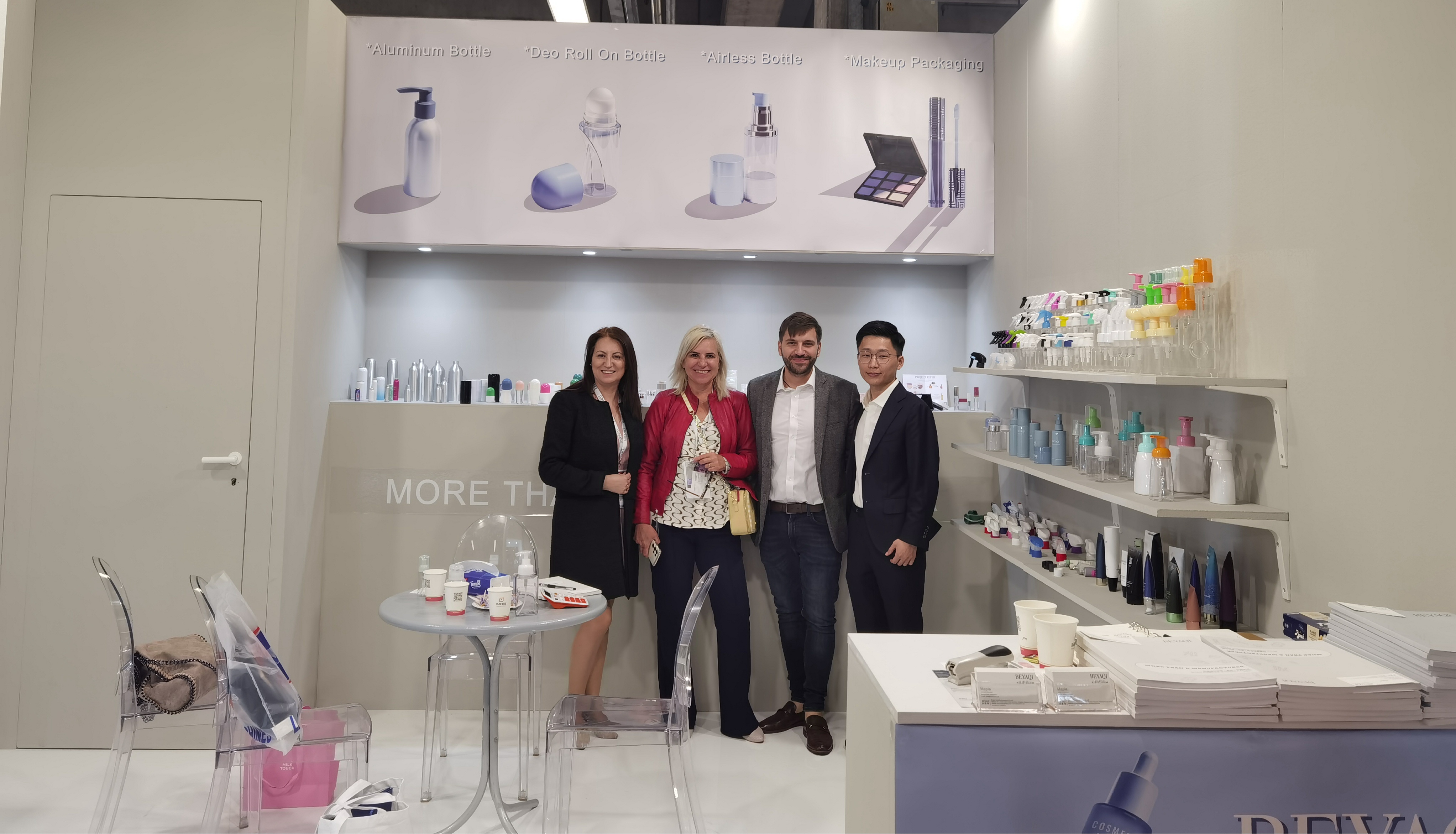 Dear Valued Customers and Partners,
We are delighted to share with you the exciting news of BEYAQI's recent participation in COSMOPROF BOLOGNA 2023, held in Bologna, Italy. As one of the leading exhibitions in the beauty and cosmetics industry, this event provided us with an exceptional platform to showcase our latest products and innovations in cosmetic packaging.
From March 17th to 20th, our dedicated team joined industry professionals, esteemed customers, and partners at our booth located in Hall 18, Booth 34. The exhibition was a tremendous success, allowing us to engage in meaningful conversations, explore new opportunities, and share our commitment to excellence in cosmetic packaging solutions.
During the event, we proudly presented our extensive range of products, including glass roll-on bottles, lip gloss tubes, compact powder cases, and more. Visitors had the opportunity to witness firsthand the meticulous craftsmanship and attention to detail that go into each BEYAQI product. Our team showcased the versatility, functionality, and aesthetic appeal of our packaging solutions, leaving a lasting impression on all who visited our booth.
At BEYAQI, we prioritize innovation and sustainability, and this was evident in our exhibition offerings. We showcased our latest designs, customizable options, and eco-friendly materials, demonstrating our commitment to meeting the evolving needs of the beauty and cosmetics industry while reducing our environmental footprint.
Our team had the pleasure of reconnecting with our esteemed customers, discussing new projects, and sharing insights into emerging trends in the industry. We are grateful for the trust and support you have placed in us, and we remain dedicated to providing you with exceptional products, outstanding service, and innovative solutions.
We would like to express our heartfelt appreciation to all those who visited our booth and contributed to the success of COSMOPROF BOLOGNA 2023. Your presence and interest in our products have inspired us to continue pushing the boundaries of cosmetic packaging excellence.
As we reflect on this memorable event, we are already looking forward to future exhibitions and the opportunities they bring to strengthen our partnerships and showcase our continued commitment to craftsmanship, innovation, and sustainability.
For further inquiries, feedback, or project discussions, please do not hesitate to contact our dedicated sales team. We value your input and are eager to collaborate on future projects that elevate your brand and drive success.
Thank you once again for your unwavering support, and we look forward to serving you with excellence in the years to come.
Warm regards,
BEYAQI