The benefits of using a pump for gel nail polish application
Views: 432 Author: Site Editor Publish Time: 2023-05-13 Origin: Site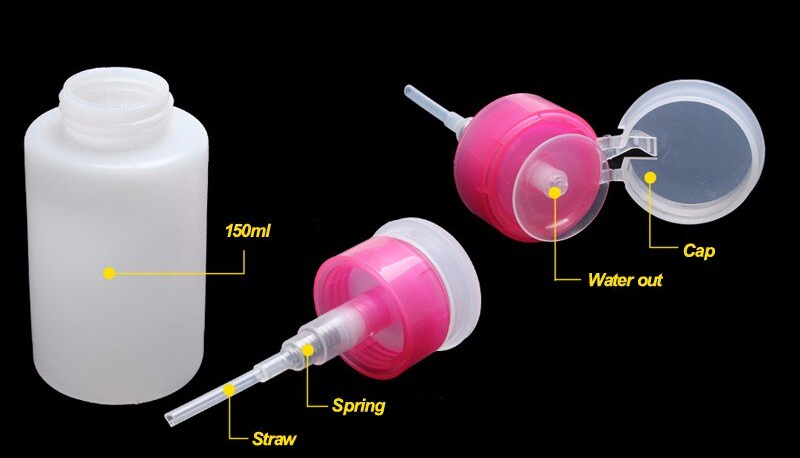 Are you tired of the mess and hassle of applying gel nail polish? Look no further than our innovative nail pumps, specifically designed for gel polish application.
Our nail pumps offer a precise and mess-free application of gel polish, thanks to their advanced pumping mechanism. No more struggling with brushes or sponges that leave uneven or streaky results. With our pumps, you can achieve a flawless finish every time, making your customers happy and coming back for more.
One of the key benefits of our pumps is the control they give you over the amount of product you dispense. This means you can apply just the right amount of gel polish, without wasting any product. This not only saves you money, but also ensures a consistent and high-quality application.
Another advantage of our nail pumps is their easy and hygienic cleaning process. Unlike traditional brushes or sponges, our pumps can be easily disassembled and cleaned thoroughly, ensuring that no product buildup occurs, which could lead to contamination or infection.
In addition to these benefits, our pumps are also highly customizable, allowing you to create a unique and personalized brand image. You can choose from a variety of colors and designs, or even create your own custom design, to make your pumps stand out in a crowded market.
At beyaqi, we are committed to innovation and quality in all aspects of our business. That's why we invest heavily in research and development, to ensure that our pumps remain at the forefront of the industry. We are constantly exploring new materials and technologies, to make our pumps even more efficient, effective, and user-friendly.
In conclusion, our nail pumps are the perfect choice for professional nail salons looking to take their gel polish application to the next level. With their precise, mess-free, and hygienic application, as well as their customizable designs and commitment to innovation, our pumps are sure to exceed your expectations and delight your customers.