What is the mist sprayer?
Views: 316 Author: Site Editor Publish Time: 2022-08-19 Origin: Site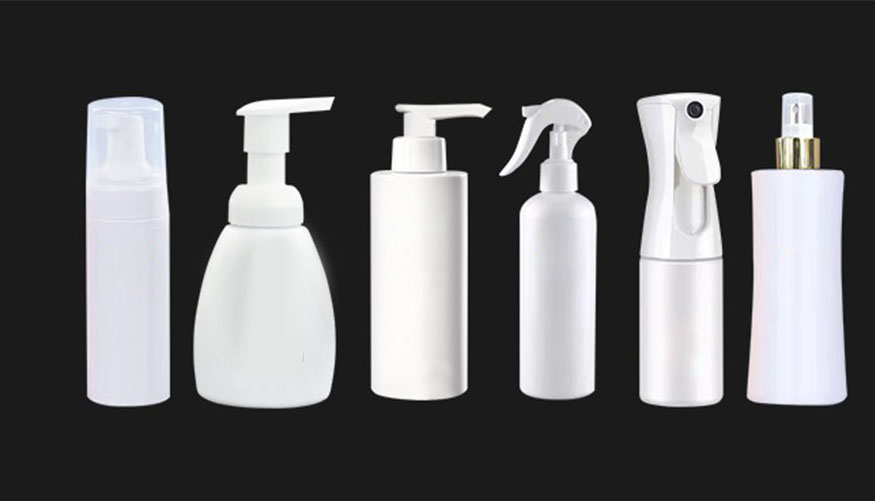 We know that trigger sprayer is one of the most common used dispensing.The most common use for plastic trigger sprayer with household cleaning products such as disinfectants, floor, and surface cleaners.
Did you know that there is another kind of dispensing called mist sprayer?
Mist sprayer's function is the same as that of a normal trigger sprayer, dispensing water mist,but The water mist it sprays is more delicate and soft.
Fine Mist Sprayer is great for essential oils, perfume, cleaning products, homemade cleaners, aromatherapy, misting plants with water, and vinegar mixtures for cleaning.
Easy to use, push the lock button to the ON side and press the handle to spray fine mist.
This Portable Mist Sprayer comes with a smooth skirt for a clean aesthetic look to your packaging.
Our Trigger Mist Sprayer features a rotary knob lock button where you can turn the knob on the left or right side of the sprayer to open the sprayer's buds. Turn the knob in the same direction as the sprayer to lock the trigger in place.
When in the closed position, it prevents accidental discharge of the sprayer and keeps the trigger in the stern position. child friendly.
The dosage of the ordinary trigger sprayer is 0.8cc, but due to the difference in actual usage, the fine mist sprayer does not need such a large dosage, its dosage is 0.3cc-0.6cc.
Finally, it is made of (PP) polypropylene plastic, which is less flexible than LDPE and stiffer than other plastics.
Additionally, our plastic chemical trigger sprayers are available in a variety of translucent, opaque, natural, white or any color.
For example, the pink fine mist sprayer in the picture, it can be pink or transparent pink.
Find out more,pls contact BEYAQI Pack, Dispensing Expert.